Orange 45 Minute
This class is taught by: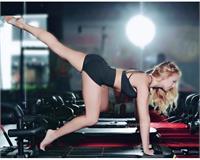 Jessica started dancing with the Joffrey Ballet as a child and always had a passion for fitness. She started her professional dance career very young and into her 20s, dancing in several world tours and award shows for over a decade. Having a strong fitness and pilates background was imperative to her success in the dance world, so Jess decided to become a private Pilates instructor and Certified Personal Trainer in Los Angeles, growing up to train several celebrities including Reese Witherspoon, Steven Tyler, Sean Penn, Sergio Garcia, etc. Jessica stumbled into OTF, took one class and was hooked! Instantly falling in love with the community and found her home away from home. #Basepushallout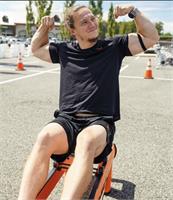 I've always been fascinated with the human ability to improve athletic performance. Started out doing push ups and sit-ups in the playground as a kid. Moved on to lifting weights in 6th grade and I haven't stopped since. As my passion grew so did my knowledge. 5 years ago I started personal training to help others reach their goals and improve themselves. I love making a positive impact in people's lives and I love Orangetheory because I can make that impact on so many lives at once.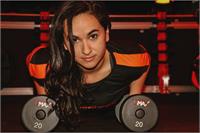 Emily was an athelte her entire life! She have grown up playing competitive softball and soccer from the young age of 5, she knew she had to make this a career. Emily went to Rowan University and graduated with a degree in Health Promotion and Fitness Management. As an undergrade, she instantly started to teach group exercises classes and later on became a personal trainer. Emily knew she wanted to offer my clients more of a whole lifestlye change she then obtained my certification in Wellness Coaching and Sport Nutrition Counseling. Emily worked as a Health and Fitness Specialist in corporate fitness facilities as well as became a AFAA Group Exercise Master Trainer. Fitness is what I live for! She has such a passion for pushing people outside of their comfort zone. Nothing makes me happier than seeing clients surpass their goals and make a positive shift both mentally and physically. "I am on this fitness journey with you, and no matter what I will always make sure you never give up on yourself!"
The shortest workout at OTF. Typical workout will be 20 minutes of treadmill intervals and 20 minutes of floor blocks including weight room and rowers. Shorter workout but very effective.
Upcoming classes: